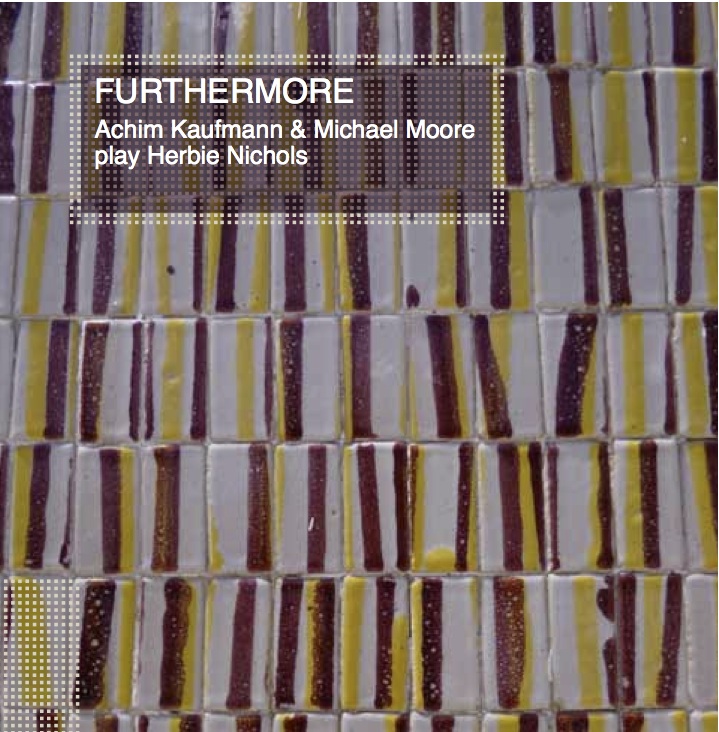 Achim Kaufmann & Michael Moore




Furthermore



Crisp day
The happenings
De glazen muur
Wildflower
Double exposure
The third world
Change of season
Portrait of Ucha
'Orse at Safari
Yellow violet

Michael Moore - alto saxophone, clarinet
Achim Kaufmann - piano

all music by Herbie Nichols except

De glazen muur

by Achim Kaufmann, and


Yellow Violet

by Andrew Hill
recorded by Wolfgang Hoff and Peter Schladebach at Saal3/rbb Berlin, February 2012
produced by Ulf Drechsel/rbb
photo and design by Isabelle Vigier
Ramboy

#31C





"It's jazz, and yet, the singularity of Nichols' writing seems to bring a laser beam to Kaufmann's approach: his untangling of
Double Exposure,
for one, where his solo of subtle shifts and simple declarations, gives the tune a new skin. Together,
The Third World
is a vigorous instance of collective interplay that Kaufmann breaks open with a driving bit of force, cracking Nichols' line and reassembling it under and over top Moore.
The Happenings
begins as film noir, then the lovely line appears, some of the warmest classic Nichols, as they set the piece into a delicious, soulful lilt."