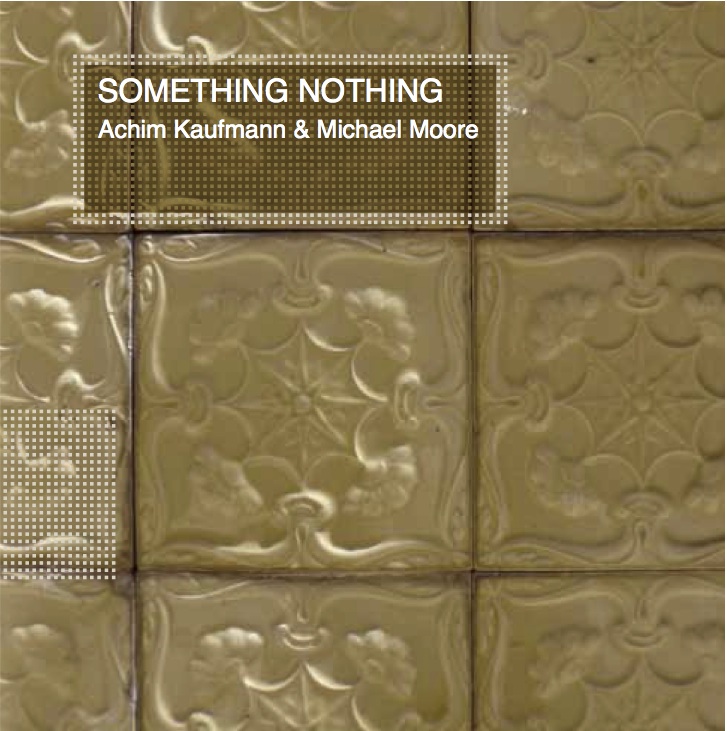 Achim Kaufmann & Michael Moore




Something Nothing



Disappearing
Couple, stilted walk
Kapling
Gravitation
Loupe
Once in a while
Sandwich
Ancient Greek
Duo fragments
Wizard
Asian pear
Quurus
Heavy day
Veuilly-la-Poterie

Michael Moore - alto saxophone, clarinet
Achim Kaufmann - piano

all music by Michael Moore except

Disappearing,

Quurus, and

Veuilly

by Achim Kaufmann
recorded by Wolfgang Hoff and Peter Schladebach at Saal3/rbb Berlin, February 2012
produced by Ulf Drechsel/rbb
photo and design by Isabelle Vigier
Ramboy

#31B





"...the spirit here often put me in mind of the pianist's excellent pair of turn-of- the-century groups,
Trio Kamosc
and the
Gueuledeloup Quartet.
It might just be the sound of these men together – Moore was the lone horn in each of those bands – but it's also the overarching culture of these new duets. Kaufmann's writing has always maintained an elegant, sharply cut melancholy.
Disappearing,
for instance, is a sweet and somber chamber-music line, something North Americans once called European jazz. Moore quietly pulls Kaufmann toward his own improvisation, as the piece bobbles in and out – appearing, receding – giving Kaufmann a chance to refashion every corner of his script. At times, there is so such symmetry to the way these men work, that I kept falling into cliché. It may be perverse, but the clichés felt just right – that Moore and Kaufmann were
of the same mind
,
in sync
, that they were just so comfortable
in the moment.
"